MAJOR 5 + 3 YEARS CONTRACT WIN – BUILDING FABRIC REPAIRS & MAINTENANCE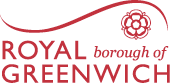 We are pleased to confirm that, following an extensive competitive procurement process, we recently secured the new 'Building Fabric Repairs & Maintenance' contract with the Royal Borough of Greenwich to maintain and service their corporate property estate and assets across the borough.
With the contract now signed the new service commences in May 2019 and will run for an initial 5 year period with the option to extend by a further 3 years and encompasses the following principal elements:
Responsive repairs to external fabric (walls, roofs, windows and doors) of buildings to arrest building degradation and damage and to maintain the building in a weathertight and safe condition.
Responsive repairs and maintenance to external areas of the corporate property assets such as paving, paths, steps, fencing, walls and other hard landscaping.
Responsive repairs and maintenance to internal fabric to maintain the building in good serviceable operation.

"The award of this contract for potentially a further 8 years is an excellent result for TCL Group and testament to the hard work and excellent relationship that has been developed between our maintenance division and our Greenwich colleagues over the preceding years and one that will ensure we continue to deliver a first class service across the borough"

STEVE PURDY
MANAGING DIRECTOR