Infection Control Service
LOOK CLOSER
IF INFECTION WAS THIS VISIBLE HOW
FAST

WOULD YOU REACT?
---
Verifiable Infection Control against all known Pathogens
Our 24/7 infection control service uses a vaporisation treatment that disperses non-toxic, noncorrosive disinfectant into the air killing 99.99% of known viruses, bacteria and fungi including Coronavirus.
If left untreated these can be life threatening, expensive to combat and can lead to the closure of premises.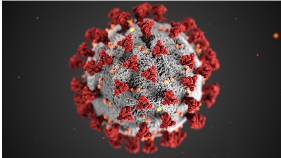 Our vaporisation gets to work immediately, and once the treatment is complete, the space is free of any pathogens.
Because of its speed and far reaching capabilities, the treatment causes minimal disruption and is 10 times faster than traditional cleaning methods.
Our vaporisation service can be used in a variety of environments including:
Care Homes
Residential Properties
Day Centres
Void Properties
Schools/Nurseries
Offices
Community Buildings
Vehicles
Contact us today for further information.